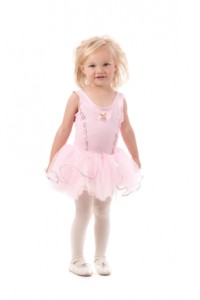 Learning to dance has a unique, elegant and special way of increasing your child's self-esteem and self-image.  You will love seeing your children's confidence grow as they learn to dance.  As you know, helping your child develop a healthy self-image early in life is important to your child's future confidence.  That is exactly why we begin teaching dance to children at 2 years old.
A popular class option for our preschool dancers is the dance and gymnastics combo class.  These classes are great because your child will get to explore both activities.  Since we also teach gymnastic classes at our facility they will experience the highest quality gymnastics instruction and equipment.
Our dance instructors are trained to teach with a positive and child-centered understanding to ensure every child has an experience that improves their self-esteem. Our instructors also have many years of extensive formal training, which provides every dancer with excellent dance instruction.
Monday
Tuesday
Wednesday
Thursday
Friday
Saturday
Free Trial Class
We would love to help you find the best class for your child by offering you a free trial class.  Please complete the form below and someone from our team will connect with you.